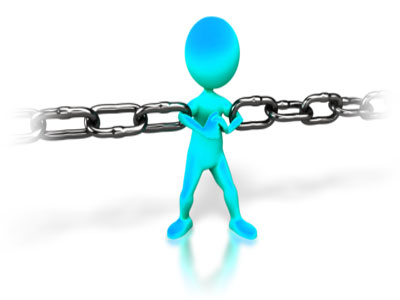 Chronic pain steals your life, taking day by day from you until you have found yourself at the end of the mortal journey and ready to transition from this world. Time, energy, money and joy are all crucial possessions that are stolen from millions of victims by chronic health issues every year. The literal and intangible cost of chronic pain is literally incalculable.
People with long-lasting illness and pain often find themselves in perpetual holding patterns of waiting, hoping, being disappointed and ending up right back where they started, when seeking treatment for their woes. The modern medical system has failed society on many levels, but none have suffered more than those patients who demonstrate chronic health concerns.
Cures might be difficult to achieve or even impossible to enact for some patients. However, this is not to say that one's very life must be willingly surrendered to a disease or pain syndrome. Instead, people with these substantial personal impediments can take charge of their lives and live them on their own terms, regardless of the consequences enacted by their health problems.

Pain and sickness can cause significant internal harm to any patient, by literally sapping them of the will to live, achieve, move forward and enjoy the simplest of pleasures. When existence becomes nothing but a grind, with no joy or hope, life has truly ended, even if the heart continues to beat for another 50 years. Life under the cruel heel of chronic pain is often no life at all…
Is there the possibility of getting more out of life, despite sickness or pain? Is there something that can elevate the mental, emotional and physical abilities of the average patient and help them to better cope and even thrive under the reign of pain? Yes. Yes, there is. It is called pain coaching and it can provide benefits that allow people to take back control of their lives and live the way they want to live, despite being affected by illness or enduring discomfort.
In my coaching practice, some of the recurrent themes that I help clients to overcome include the loss of control, direction and meaning of life. I help them to see their world objectively and to make daily improvements in functionality, feeling and expectations. Most of all, I work with clients to set important goals that will greatly enhance their satisfaction with life, regardless of the pain or sickness-related burdens they must face. When my clients succeed, I succeed. I literally can not think of anything more satisfying than the work that I do to help people to help themselves.
Unfortunately, so many people who are stricken with pain and illness do not even know how much the quality of their lives has diminished. They are often stuck in a haze of suffering, numbing pharmaceutical effects and reduced emotional activity, the latter usually induced as a protective mechanism to prevent them from seeing their truly sad lot in life. It is horrific that so many people have completely given up hope and will not even attempt coaching since they feel that they are a "lost cause". With the way most doctors treat chronic pain, this is no surprise, since the majority of people I work with have been told they are damaged, irreparable and must simply learn to deal with pain that is likely to worsen by the year. Can anyone say nocebo influence on health? This is a perfect example of iatrogenic injury.
The purpose of this short editorial is to reach out to people with illness and pain, as well as to their families and healthcare providers. The present state of these patient's lives is unacceptable. Help is needed and much deserved. I use a proven program of interventions that will elevate mind, body and spirit to heights thought impossible by anyone who suffers each and every day. I know these practices are extremely effective, since my clients prosper with their application virtually universally. I also know the efficacy of these methods on a personal level, since I use them each day to cope with my own pain hurdles and have done so for decades.
This is a call to action: There is nothing that people with chronic illness and lasting pain can not do. They might be limited in some aspects of life, but are optimized to excel in others. I can help. Let me share these gifts with you and see for yourself why pain coaching is the most effective approach to living life on your terms, rather than the narrowly-defined, depressing and negative manner in which your condition has dictated with its iron will of suffering. Let's talk today.