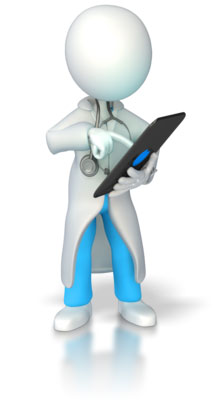 In the coming months, we will see an increasing link between Covid-19 and chronic pain. Some victims of the disease have faced permanent damage to bodily tissues and the complete effects of exposure to the virus are not yet known. From past experience, I can guarantee an upswing in chronic pain and illness as a direct result of the current pandemic.
Covid-19 (should actually be called Wuhan coronavirus, not the cop-out name provided by the failed WHO, aka China's puppet) can traumatize the lungs and internal organs of affected people, particularly those who develop severe symptoms. Even if the patient can overcome the virus, the consequences of the infection can last in their body forever and might compromise overall health and wellness for life. Scientists have already documented damage to the lungs, liver, kidneys and other organs of the body, as well as to general health status.
Many Covid-19 chronic pain patients suffer related health issues due to viral exposure, such as stroke, heart attack and organ failure. These direct effects of covid might linger long after the person has eliminated the virus from the body. Many people also report lasting changes to bodily systems and senses, including digestive, smell, taste and breathing abilities.

One of the most powerful perpetuators of pain and illness is the mindbody processes. Covid-19 has caused terror worldwide. Doctors do not know if the virus can reactivate in the body at some later date. There is a powerful stigma associated with Covid-19 exposure and the fear associated with the condition is felt on a personal level by victims and family, as well as by society, in general.
The nocebo effect of covid-19 has led to not only a dramatic increase in chronic health issues already, but will continue to do so for years to come. These issues can affect mind or body and range from depression to malaise to chronic pain to systemic failure of the body. The power of the virus over the state of perceived health of an affected person is incredibly strong and influential. There is no reason to believe that covid-19 will not have a similar effect to other strong negative health influencing conditions, but I feel it will be even worse than many doctors currently predict. In fact, I foresee a dramatic rise in chronic health issues that will be linked to covid-19 for years to come.
What can you do to rid your mind and body of the fear and suffering of covid-19? Well, if you have contracted the disease, there is little you can do to repair damage that may have been caused to any part or system of your anatomy beyond simply trying to live healthily and take good care of body and mind. However, if you have not suffered lasting trauma to the body, there are many things that can be done to prevent the effects of covid-19 chronic pain from ruining your future through mindbody health influence:
Learn the facts of the condition. Do not buy into rumors or myths.
Do not place your health at greater risk by using unnecessary treatments. Many drugs are being used to combat covid-19 without any proof of efficacy or safety. Be cautious with the type of treatments applied if your symptoms are not life-threatening!
Have faith that your body can heal and learn to suppress the virus. The human body is a marvel of organic engineering. Its immune system is second to none. Do everything possible to build a strong organic immune response to the virus to be free from it now and in the future.
Remember that the virus has a powerful nocebo effect. Watch for signs of mindbody pain and illness that might begin after the covid-199 era, even if you did not get sick. The seed of ill health has been planted in our collective consciousness and it is up to each of us to defend ourselves from its effects.
As a final note, it is worth mentioning to be cautious of the wave of vaccines that are due out in the coming months. If possible, wait as long as you can to receive any covid-19 vaccination, as there are likely to be negative consequences associated with them and the short timeline of development leaves much room for error, especially when it comes to potential long-term effects.