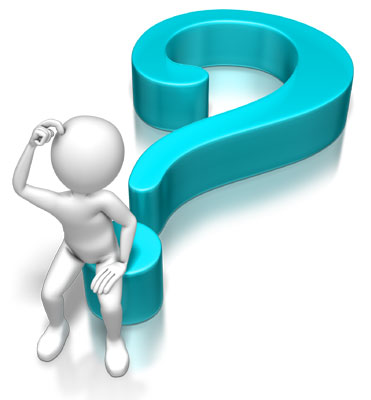 Why does pain become chronic? The answer to this question has eluded doctors since before the birth of modern medicine. Ironically, the predecessors of modern doctors were actually much more enlightened in some ways than the well educated and licensed medical professionals of today. In the current medical system, doctors view themselves as engineers of the human body and speculate that virtually all chronic pain is a direct result of structural deficiency or damage in the body. This is a classic example of how 400 year old Cartesian philosophy is alive and well, despite being completely off base and incorrect.
Humans have evolved for countless generations into strong and capable creatures. Our bodies are not weak and deficient by any means. In fact, we are the preeminent species on this planet for very good reason. Chronic pain is not a historical precedent. In fact, the modern epidemic of chronic pain only began after World War 2 and has basically grown exponentially year over year since then. There is no sign of the trend stopping anytime soon.
So why then has pain grown into such a monumental problem in the developed world and why does the underdeveloped world not have the same pain problems as first world nations? The answers are the keys to understanding chronic pain, since these truths are not at all simple, nor are they facts that most people want to hear. However, the easiest way to explain the continued growth of chronic pain, illness and continual health turmoil is simply to say that we, as a society, have not only allowed it to happen; we have actually encouraged it.

In some instances, people are actually affected by rare injuries and diseases that resist treatment and never heal or resolve properly. This has occurred throughout history and has been well documented since the dawn of medical record keeping. However, these people represent the extreme exceptions to the rule of healing as the natural manner in which the body functions. Healing is the single most important directive of the human body and this process is virtually always just as active in chronic pain sufferers. So if the body is functioning normally and working to resolve problematic health issues as it should, then why do so many of us suffer persistent health issues in the modern world, as opposed to only a small number in the past? The answers to this question are multi-faceted and complicated for sure. They are also highly subjective. However, the facts of the matter speak loudly towards implicating certain factors in the creation of the chronic pain epidemic. Let's examine some of these factors, in no particular order, below:
The brain has evolved faster than the body in order to keep up with the demands of the modern world. Additionally, in developed countries, the mind is more important than the body, since workloads have shifted over generations from manual labor towards an almost exclusive reliance on cognitive functionality. This transition has certainly diminished the physical condition of many people's bodies, setting the stage for certain purely anatomical health issues to occur. A sedentary lifestyle is not healthy, but has become the norm for more people than not in first world nations.
Diet has changed greatly, with people coming to rely on nutritional consumption consisting of almost exclusively processed or chemically-created foods, or should I say "questionably edible things" that barely qualify to be called foods. The body is not receiving its proper nutritional needs, but instead is being pumped full of chemicals that are known and documented to cause health problems.
The environment has become toxic. The air we breathe, the water we drink and the ingredients in all our foods are basically poisonous. Even quality food stuffs are grown or made using raw materials derived from our toxic ecosystem, so we are forced to ingest these toxins throughout our lives.
All of these factors are important and can be cited as being contributory to increased rates of sickness and pain. However, the body is unbelievably adaptable and should not respond with chronic pain to most of these physical stresses, regardless of their indisputable validity.
This discussion could go on and on, since many negative consequences of "modern progress" affect both our bodies and minds. However, I want to focus on the 2 most important factors that are responsible for creating the epidemic of chronic pain and illness that plague us today.
The first most important factor inciting chronic pain is the inability for modern doctors to appreciate/understand/accept the simple fact that the mind influences the body in all matters of health and illness. The mind can cause pain or sickness and it can cure it. This truth has been proven countless times in medical research ranging from cancer to autoimmune diseases to chronic pain studies. After all, the basic processes of our bodies are all regulated by the mind, most at an unconscious or subconscious level. In fact, the entire autonomic nervous system is regulated below our level of conscious involvement and is responsible for every single basic life process that we take for granted. Why does modern medicine fail to recognize how the mind is involved in pain and illness? The answer brings us to the most important factor in the creation of the modern pain epidemic: the over-commercialization of medicine as a business rather than a healing art.
Doctors are mostly business people. They have joined a continuous and never-ending stream of marketing that fills our heads every minute of every waking day. Medicine has developed wonderful new technologies that can look into the body and visualize structure and function. Yet, instead of marveling at the diversity of life and embracing the proven adage that "atypical structure rarely accurately explains or predicts pain", doctors have obsessed over finding ways to capitalize on any possible explanation for pain or illness that can be seen and documented, regardless of whether or not the irregularity is actually the cause or not.
Doctors have also excelled in making us collectively aware that our bodies are falling apart, suffering from all manner of dysfunction and disease by using the power of the nocebo effect. The nocebo is a placebo in reverse. Instead of being a treatment that works despite having no actual efficacy, the nocebo effect inflicts actual psychoemotional damage to us, despite there being nothing physically pathological about exposure. In this case, the nocebo effect is a pointed spear aimed at our psychological selves, convincing the mind of deficiency, disease and pain when none would be appropriate from a purely anatomical basis.
This nocebo effect goes far beyond one-on-one consultations with healthcare providers. It surrounds us 24 hours a day in the form of media depictions, advertisements and conversation all centered on disease and pain, rather than on heath and the body's uncanny ability to protect and heal itself without the need for constant medical intervention. The nocebo actually perpetuates pain, worsens pain and even organically creates pain and illness in innumerable people yearly.
So, in summary, the modern pain epidemic has occurred because we allowed it to and because we actually fostered it in exchange for profit. Money is truly the root of all evils and in terms of your health, the quest for money, at any expense, has directly led to the deterioration of the human species in the developed world from a stature of might to a diminished and fearful creature who requires expensive medical care just to survive day to day.