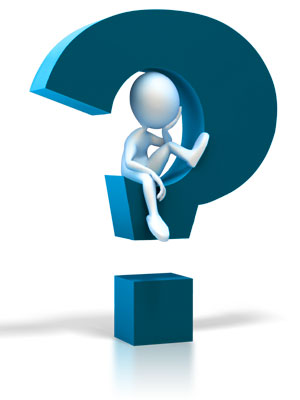 "Why do I need a coach?" This question is asked by many people who do not understand the inherent value of coaching or the benefits it is proven to provide. These inquirers might need a coach for a sport, for weight loss goals, for musical aspirations, for business endeavors, for scholastic journeys, for acting or art, or for any other specific need, including pain and illness management. There are millions of coaches available worldwide with so many different areas of focus. This fact alone should provide some semblance of the value inherent to coaching. After all, if coaching did not work, then there would not be so many people acting as professional coaches and thousands of times this number acting as clients.
Personally, I have used the services of expert coaches my entire life. I have studied music and used many coaches during times when I needed to improve my skills and understanding. Being an active person, I have used coaches for sports. Most of all, I have benefited greatly by the coaching of many martial arts mentors during my 42+ years of involvement in the way of the warrior/scholar. I naturally became a coach and mentor to my own students, both in music and in martial arts. However, it is my personal struggle with chronic pain that led me to my life's calling as a pain coach.
Let's talk about why most people are not sure if coaching is right for them. I could speak on this subject for days, but for the sake of time and space, let's narrow down the importance of coaching to the top 3 factors that are universally provided to clients:

First, people do not understand what a coach does or what benefits they provide. Well, this inquiry is easy answered. Coaches provide expertise and experience in their field of focus in order to help people navigate unfamiliar territory. Coaches have already learned what works and what constitutes a waste of time and money. They use their knowledge to help their clients succeed in their objectives the first time around, without any waste of resources.
Next, coaches use specialized tools that immediately help clients to realize their potential, while simultaneously diminishing the negative effects of life problems. For example, my coaching program is proprietary. The tools I use have been developed over a lifetime of work to serve the needs of chronic pain sufferers exclusively. Better still, I not only provide these tools to my clients, but teach them to use them autonomously so that they can benefit from them for life.
Finally, coaches provide objectivity that is sadly lacking from any first-person view of the world and the situations contained therein. I consider myself about as objective as a human can get, but I know that I still view personal circumstances "through my eyes" first and through the world's view second. This degree of objectivity, although far from complete, has taken me decades to achieve and the truth is that most people have not spent 5 minutes of their lives trying to cultivate such a skill. People need objectivity in order to make the best choices. Without it, they are acting on base emotion and will be hurt time and time again by their actions, reactions and thought patterns. Expert coaches can truly remove all emotion from the equation and guide clients on the path that represents the best hope of achieving their goals. It is as simple as that.
Expert coaches can analyze and evaluate each client's needs from an external viewpoint and make suggestions to them that they might never consider on their own. Coaches truly want the best for their clients and want them to succeed. Coaches will therefore invest time and knowledge into each client to help them to push past their hurdles and achieve whatever it is that they seek to accomplish. The mission of coaching is one of love for our fellow man. Coaches inherently want everyone to do well and will never accept that failure is anyone's fate.
Are you in a perfect place in life, with no needs, no wants and no aspirations? Of course not. However, coaching can get you closer to this destination every day for the rest of your life. Coaching will become the support system you need to live ideally for your particular circumstances. Coaching will make you a much better version of you. Can you see now why you need a coach?