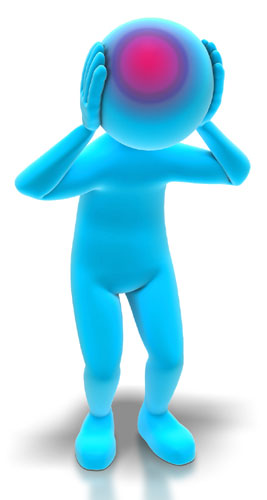 When it comes to health and wellness, I can honestly say that you are your own worst enemy. This statement might not apply to all, but is certainly valid for the majority of my clients, prior to beginning their coaching journeys.
Why would a person do things that make them sick or exacerbate their pain? Why would they sabotage themselves at every turn? Why would someone work to undo all the good things in their life and replace these blessings with fear, anxiety, anger and insecurity? These are all excellent questions and these queries form the basis of the coaching process from start to end.
What does it mean to be your own worst enemy?
People who are sick and pained often gravitate towards the darker aspects of life. They do not have the type of support required to be objective and positive, since our modern medical system places virtually no worth on the psychoemotional aspects of illness or chronic pain. In fact, the drugs prescribed often exacerbate their emotional woes. Furthermore, their illness or pain often causes rifts in close relationships with family and friends. Statistics show chronic pain and sickness to be major factors in divorces, as well as primary reasons for losing other close social bonds.
Being alone and frightened by the prospects of pain and illness are not conducive towards health and wellness. Instead, negative internal voices thrive; further creating self-doubt, rage and anxiety. Thoughts become action, explaining the negative behaviors of so many people who suffer from chronic health issues. Since so few healthcare outlets provide any relief, many people drift into pharmaceutical addiction, illicit drug use, self-pity, social isolation, apathy, cynicism and despair.

Over weeks, months or years, these negative thought and behavior patterns are thoroughly ingrained into the person's hard-wired brain, through the process of neuroplasticity. The secondary symptoms of the illness or pain now become the person's primary directives, even on days when they actually feel much better. After all, what is the point of enjoying life, since tomorrow, they might be in pain once again?
This chronic negativity becomes far more of a health threat than virtually any illness or pain syndrome could ever be. In fact, being resolved to suffer will bring about only one possible outcome; suffering. Suffering on a massive scale will become life and hope will be lost, unless the victim can undo all these malevolent neuroplastic changes using targeted interventions that have been expertly developed for this specific reason. This is the power of professional health, pain and sickness coaching.
So, how can one prevent themselves from becoming their own worst enemy in the first place? Well, there are many possible answers that ring true:
First, one can have super-human optimism and confidence to meet the challenge of the worst illness or pain, even without crucial emotional support from the current medical system.
Next, one must abstain from the temptations of easy fixes, such as pill popping or unproven surgical endeavors that often worsen current pain expressions. Instead, one must become proactive and learn all they can about their condition, and all the possible fixes that might be able to improve their lives, even if a cure is not possible. This takes energy and persistence, which are often two of the first casualties of chronic illness. Additionally, pursuing the best treatment often takes lots and lots of money, given the tremendous failings of our health insurance system.
Additionally, one must be completely objective about their life and understand that suffering is inherent to the human condition. One must accept the good, along with the bad and always embrace a positive mindset, despite the worst threats of their illness or pain. Looking on the bright side must be prioritized, especially when times seem most bleak.
Finally, one must find ways of coping with all the negative emotions and self-talk that can, and will, struggle for control of the chronic pain mind. One must find constructive outlets for their negativity, without attacking others or debasing themselves in the process.
One must be able to accomplish all these difficult tasks without help or guidance.
Alternately, any person who struggles with these terribly difficult propositions can enlist the assistance of a qualified expert to help them to respond appropriately to life stresses during their times of direst need.
Doctors and nurses generally do not have the time or inclination to handle these tasks. In fact, most of my clients report that trying to get 5 minutes of their doctor's undivided attention was the most difficult proposition they faced during their entire sickness! Mental health professionals have plenty of time to listen, but the cost is high and benefits often cease immediately upon the cessation of therapy sessions.
Instead, people need to find lasting, autonomous solutions that can guide them through their pain and illness now, as well as give them the skills they need to become self-governing, positive and empowered people far into the future. The one and only solution that can adequately fulfill this need is chronic pain and illness coaching.
Remember, your coach never seeks to replace a doctor or mental health professional. Instead, they are complementary components of the wellness team, who expertly fill in the sizeable gaps left by these other important caregivers.